–  As of May 17, 2015 Ronnie Robot has 27 ratings in the App Store. **All of them 5 stars**.  Take a look below to see why people love Ronnie Robot so much.
---
Published Reviews

Smart Kids' Apps
"It is one of the best apps we have reviewed this year."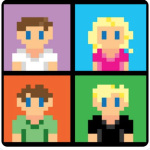 Four Little Testers
"The Verdict – A delightful robot world where children get to help, make and do."

Loving Littles
"Ronnie is by far my 3 year old's favorite iPad app. I am continually amazed at what he finds for his robot buddy to accomplish."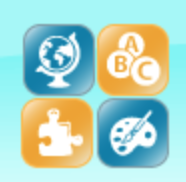 App-Enfant.fr
"Une application amusante pour les enfants qui aiment les jeux d'imitation et faire comme les grands." ("A fun app for kids who like imitation games and do as adults.")

PreApps
"This is absolutely adorable. It's like robot sims for small children. The graphics are awesome!" and "Ronnie Robot is the cutest game of SIMS you will ever play." 

Look Mommy
– "Ronnie Robot ist eine charmant designte App für Kleinkinder" ("Ronnie Robot is a charmingly designed app for toddlers")
– "Eine süße interaktive Entdeckungsreise für Kleinkinder." ("A sweet interactive journey of discovery for little ones.")
---
User Reviews

Adorable! by 10 .22 . 2001
Love it! Fun, clever, and artistic!

Kids love this game! by Jonny-17
Young kids are drawn to the open play nature of this game. My friend's 5 year old loves getting Ronnie muddy then clean in the farm scene. She laughs every time.

Fun by Traudl73
This is a great app for kids! My little ones are happy playing it for ages and discovering all these small hidden things! Definitely recommend it! (it´s free but even more fun if you download some levels!)

What a clever game! by GrandmaGert
This is such a clever game. Click around and be surprised at what you'll find. It's worth figuring out. Love the badges too. Makes it fun for bigger kids as they try to unlock everything. Looking forward to the CONSTRUCTION and SPACE scenes!!!

Fun exploration game by SersoMom
I truly can't find anything negative about this game. There are no ads to worry about, the music is great (miracle for a kids' app!), and there is so much to explore. Basically, you tap on anything and see what happens, and drag Ronnie around to see how he interacts with his environment. My two year old is particularly fond of dragging everything he can into the lake, causing it to rain, watching the airplane fly by. There is a lot of interaction with the game that he is simply too young for, but it's nice to know that as he grows, there will be more that he will discover. Bravo to the developers.

Ronnie Rocks! by 15Jumper
I have a little daughter who loves Ronnie. There is so much to discover in this app. It turned a long flight from near disaster to fun. We got it two weeks ago and she is still finding new things to do with that little Robot.

Really good game by Andreas Sabo
My kids are addicted to this game. Worth to download!

Fun and exciting by Dollhouse-mama
Most games sit and wait for your next move, not Ronnie. If you aren't looking, he is getting into trouble. It is so fun to see what he is up to. Sometimes he gets into trouble and you get to help him fix it! What is more fun then one Ronnie? Two Ronnies. Two children can play at the same time, build an extra house and you can have two Ronnies at once. Ronnie can be a boy or a girl, so even better, something for everyone. I am looking forward to starting the farm next. Oh, and maybe I should let me kids play too! Thank you for building a creative kids game that is fun for everyone.

Fun exploring play by LifeIsButADream
We like these games that have a fun environment to explore. Ronnie Robot does a great job of having lots of hidden creative options for my kid to find. Well done.

Great for kids! by Madzoight
Can't say enough about this game! The kiddos love it and it's FREE! I love that it has no annoying ads. Honestly, I don't think I've seen anything like it. It's like a virtual toy box where the toys are alive. Great art and game play. Bravo!

Exactly what we have been looking for by Tropical Double Deuce
Great game, kids spend endless amounts of time playing this game. So much they can do and learn. Will you be providing more scenes?

Love it! by Kel_log
My just turned 4 year old and I have been waiting for this app for months. We were so excited to download it. Well worth the wait! He loves it and I love that he is having such a good time.

I love this game!!! by Tardisgirl9
OMG I love this game!!! I love building my own town and painting my house and buying a new car. The farm one is my favorite because of the animals. I want the farm to have a horse!!!

Fantastic! by Soccerdad38
This game is an absolute gem! It's nice to see a game for kids that isn't a dud or lame money-grab. The graphics are really clean (and super cute) and there's a TON to do. Build a house? Check! Buy a car? Check! Hop in a fire engine and put out a fire at the fireworks store? Check! My kids love this game and I don't feel guilty letting them play it because all of the content is clean and they're using their imaginations as they explore and look for new ways to interact in this virtual robot town. In addition to the town level (which is free) there's a farm level that costs 1.99 and has more content than a lot of kids games that are more expensive. If you have kids under 10, get this app!

Adorable! by 10 .22 . 2001
My 5 year old nephew loves this game! The game play is simple and the graphics are adorable. Oh, and it's QUIET. The sound effects are cute but subtly and if you get tired of the music, you can turn it off. I'm not sure what genre this fits into. There are no points or obvious goals beyond simple exploration. You can interact directly with the world by tapping and dragging things, or through the robot by moving it around the world and into other objects (if it gets near a house or a car, for example, the robot climbs in.) This game is likely to keep young kids enthralled and has a pretty high replay factor.

Captivating by Kali261
Fantastic game for little ones. Beautiful graphics and charming music. A must download!