Question: How can I disable in App purchases from my iPad?
Answer: (For iOS 7)
1. Start by opening the "Settings" button on your iPad
2. Then select the "General" submenu.
3. Scroll down and go to the "Enable Restrictions" option.
4. Tap on "Enable Restrictions" and it will prompt you to set a password. Choose a password that you will remember. Ensure that the password is not easy for other users of your device to guess.
5. Once the password is entered twice, go down to the "Allow" option, and move the "In-App Purchases" slider in the Off position (move to the left from green to grey).
6. Now the iPad will ask for a password each time an in App Purchase is detected.
Question: How do I restore a purchase?
Answer:
1. From any scene, click the "Menu" button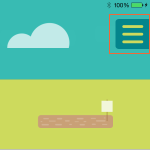 2. On the Main Menu, click the "Information" button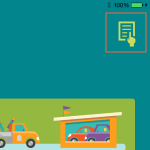 3. On the Information page, click "Restore Purchases"

4. Enter your Apple App Store password if prompted
5. Any previously purchased scenes will now be unlocked on the Main Menu